Our best participants have the possibility to do an internship at the following companies:

ADVANT is a Directional and System Integrator consulting company that offers Information and Technology solutions and services for medium – large sized Public Administration enterprises, through the most advanced technological tools that include the application of the latest models of business management.
Visit their website here for additional information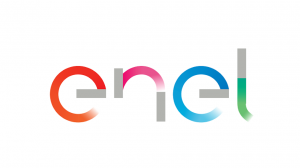 ENEL is a multinational energy company that operates in over 30 countries on 5 continents. It is one of the leading global integrated operators in the electricity and gas sectors.
Visit their website here for additional information

The Group ENGINEERING operates in the outsourcing and cloud computing market via an integrated network of 4 data centers located in Pont-Saint-Martin (AO), Turin, Vicenza and Milan, equipped with infrastructure aligned to the best technological, quality and security standards. Engineering has a consolidated presence on all vertical markets and operates through its 4 business units – Public Administration & Healthcare, Telco & Utilities, Industry & Services, Finance.
Visit their website here for additional information